Nationwide Downtime Claims Attorneys for Limousine Services
Accidents
Has your limousine company experienced any accidents in the past year that weren't your drivers' fault? Professional limo drivers are careful to avoid accidents, but sometimes they just can't be avoided. If your company needs assistance in filing insurance claims against at-fault parties, we are happy to help.
Eckert & Associates, PA handles claims relating to:
Repairs
Loss of Use/Lost Income
Diminished Value
Out of Pocket Expenses like towing, rental, storage, and other accident-related expenses
Damages to your commercial vehicles can seriously affect your profit margin. As a small to medium sized transportation business, your vehicles are vital. Without them operating at full capacity, your company, your employees and your customers suffer.
Repairs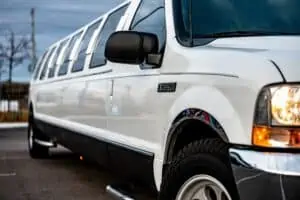 No business wants a claim on their insurance record, especially when it's some bad driver's fault. Consider filing a claim with the at-fault driver's insurance instead. Eckert & Associates, P.A. assists in collecting the cost of repairs. In many cases, we help prove the liability.
Be sure to get your own estimate for repairs from a trusted adjuster. Unfortunately, if the only adjuster that looks at the damage works for the other side, they may not treat you as fairly as an adjuster you've hired.
Don't sign a release too soon. Make sure every issue is resolved first. Sometimes all damage cannot be seen at first inspection. If additional repairs are needed, submit a supplemental claim.
Loss of Use/Lost Income
Loss of use is a valid claim in most states of the US. Make sure you demand all the money you've lost.
Limousines and other commercial autos often experience significant downtime losses of income after an accident. Business expenses continue to mount while no income is being generated. The loss can hurt twice as bad if the accident happened in peak season. If so, make sure you accurately calculate the losses based on the high season's income.
Our clients have better success collecting all their lost income when they can prove they mitigated their damages by trying to rent something. Those in the industry know how difficult or impossible it is to rent substitute limousines for short term rentals, but the other insurance company may not. Try to get documented proof of trying to find rentals. It will help show you mitigated your damages to the best of your ability.
Diminution of Value
Once a vehicle has been in an accident, its value may decrease. Our office pursues this loss of value against the at-fault party through the assistance of valuation experts and other resources.
Out of Pocket Expenses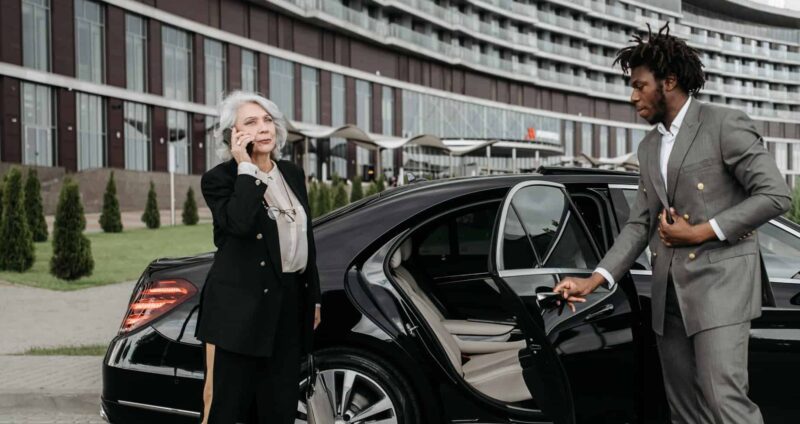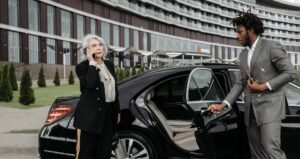 Accidents result in out-of-pocket expenses. We work to recover all of these losses.
From the moment an accident occurs, expenses start to add up. Keep track of every bill related to the accident. Some adjusters have been known to say, "If it isn't in writing, it didn't happen." Then provide all supporting invoices to the other side for reimbursement.
Significant repairs to your vehicle may take weeks or months. We encourage our clients to give us a call to discuss how best to get a business back on the road and keep it running.
Eckert & Associates, P.A. will work with you to help recover all accident-related expenses. Our attorneys and case managers have years of experience in insurance claims.
Negotiation
Opposing insurance companies often don't properly calculate lost profits for limousine companies. We know how to calculate your net income properly and present a demand for payment to the insurance adjuster in a format they understand. Our law firm's staff spends significant time educating and convincing adverse adjusters of the large losses sustained by our clients' downtime.
"I would recommend dealing with Eckert & Associates to anyone looking for downtime compensation. They save you the time and aggravation of trying to deal with the at fault party's adjuster yourself." — Clients Constance & William Christy
Litigation
We strive to settle each case for the maximum dollar amount possible. However, not every claim can be settled in-house. Sometimes the adverse party claims they aren't responsible for the accident. Other times the adverse party may not agree to pay the entire demand. Eckert & Associates, PA works with a nationwide network of litigation attorneys, developed over the years. These attorneys review your case, and file suit locally, if appropriate.
Why Choose Eckert & Associates, PA?
"Eckert & Associates performed as advertised! Courteous, professional and won my case!" — Client Donald A. Faulkner, Jr.
We have the knowledge, experience and staff to handle downtime claims and related insurance matters with speed and effectiveness. Once your business is back on the road, you'll also be on the way to recovering your lost profits and out of pocket expenses. Click on the form below or call 904-278-7688 now. The faster you act, the quicker you may reach a settlement and recover the money you deserve.