Getting Your Claim The Attention it Deserves Can Be Hard
Insurance companies won't properly compensate you
You're given the runaround and no one wants to help
It's hard to navigate the claim process by yourself
No One Should Lose Income Because of Downtime.
Our Lawyers Know the Trucking Industry!
Did you know? You may have the right to recover lost income for the days your equipment was down and unable to operate. Being an owner operator means there are a lot of things you have to do on your own. Recovering lost income due to an accident shouldn't be one of them. We help owner operators and fleets recover money lost through not-at-fault accidents. We also handle insurance subrogation. We pursue property damage losses, including diminution of value, as well as lost income.
We offer free consultations. Call us at (904) 278-7688 or click "Get Started." We look forward to speaking with you!
Complete the "Get Started" Form
From there, we'll have a free consultation to talk about the details of your claim. Most owner operators are entitled to downtime coverage but face resistance or misinformation from the insurance company or large self-insured trucking company.
Get the Team You Need
Our lawyers focus on exactly this kind of work, so you're in good hands. Once you complete the initial paperwork, we get to work helping you recover the downtime pay you're entitled to.
Get Paid for Downtime
Losing income because of downtime should not be something an owner operator just accepts. There are systems in place to ensure someone else's negligence doesn't impact your earnings, and we help you through this process.
What Our Clients Have Said
"The only place to call.
Excellent people that do an outstanding job!"
"Eckert & Associates provided a resource to recover some of my monetary losses. They kept me updated on the status and were very honest on the possible outcome. They were never pushy."
"Eckert & Associates came to my aid
and got me much more than I would have [received]."
"I didn't think I was going to get any money for my downtime. I called about 6 law offices . . . From the moment I talked to Mrs. Eckert, I knew I was in good hands."
"Everyone was very professional & worked with us in a very timely manner. We wish there were more people like you. You relieved a lot of stress from us. We knew we were in good hands with y'all."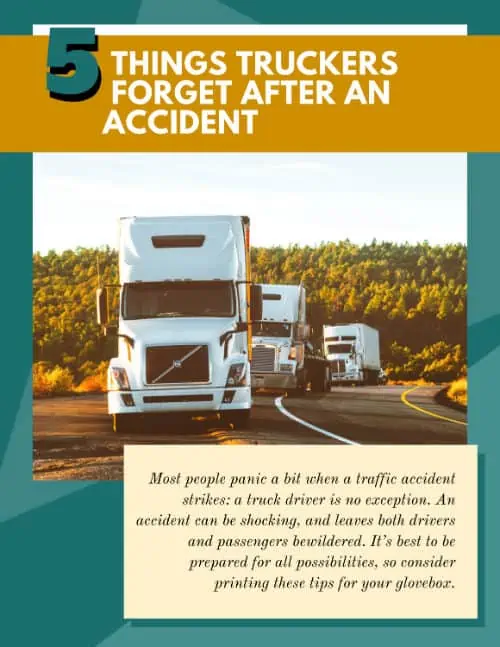 The 5 Most Common Things Truckers Forget in the Aftermath of an Accident
By submitting this form, you are consenting to receive marketing emails from Eckert & Associates, P.A. Unsubscribe anytime.
The Unique Nature of Downtime Claims
Downtime, Lost Revenue, Loss of Revenue, Loss of Use, Lost Income, and Business Interruption Losses are terms often intermingled within the insurance industry.
When your equipment isn't operating, you can't make money. For owner operators – truckers, wreckers, rideshare or delivery drivers, it's important to get back on the road as quickly as possible after an accident.
But…your bills keep coming even if your truck isn't bringing in the money. Owner-operators, motor carriers, and fleets who lose the use of their vehicles following an accident are stripped of their income-making capacity, playing havoc with their livelihood and bottom line profit.
Large losses of revenue add up quickly. It's important to take action immediately.
Our Downtime Claims Attorneys & Staff
The law firm of Eckert & Associates, P.A. aggressively pursues and collects downtime claims for owner-operators and fleets, as well as subrogation matters for insurance companies.
We work in the style of a collection agency, but with the force of a law firm. We work on a contingency fee basis. No upfront cost is required to begin a case through our office. Our active hands-on approach during the early stages of collection allows for a better chance of resolving the matter without litigation.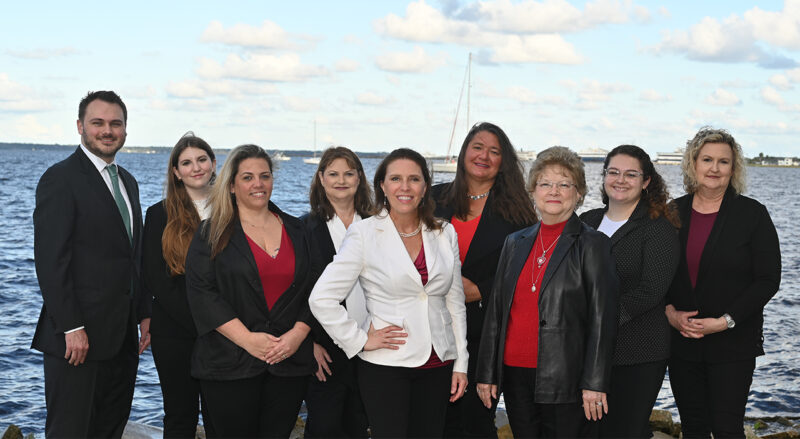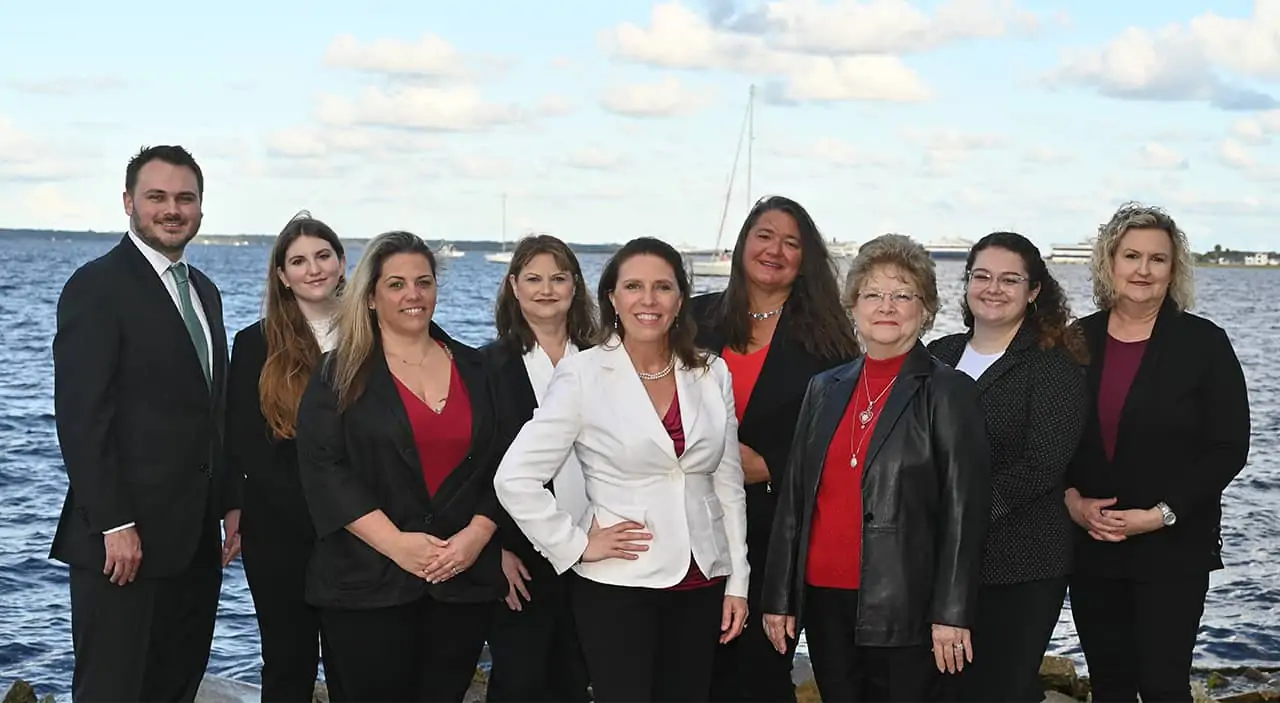 GET STARTED
Are you a professional driver or fleet executive whose vehicle has been hit through no fault of your own?
You may have the right to recover lost income for the days your equipment was down and unable to operate.
GET STARTED