As supply chain issues accelerate, companies face challenges in parts replacement, equipment production, and a massive shortage of trucks and repair staff. Here's how to ensure your equipment isn't underinsured.
From supply chain to sourcing replacement parts, finding new and used trucks today is a challenge for every fleet.
Undervaluing the equipment you already have is one challenge, but many owners don't realize they're potentially facing a lower claim payment in the event of a major equipment loss.
There are two ways your equipment may currently be underinsured:
Your equipment is covered for the amount owed.

When fleet carriers purchase physical damage policies, they often submit the amount owed on the vehicle as the amount to be covered, rather than the current value of the vehicle.
Then, underwriters use this lesser value to price your coverage. Should there be an accident in which your truck is totaled, your truck is only covered for the amount owed on the vehicle.
Your equipment is undervalued based on current market prices.

Even if you did provide the true value of your truck to the underwriter at the time you purchased coverage, because the value of trucks and their parts have increased significantly in the last year, there's a good chance your equipment is uninsured for its current value. In this case, you wouldn't be made whole for the actual cost of a loss.
How to ensure you've got the correct coverage
While used trucks are often the first choice for many owner-operators, finding a used truck today at a comfortable price is tougher than ever. And with fewer new trucks on dealer lots, there's not much equipment being traded in, driving up the cost of the used trucks that are available.
In a recent survey, a majority of small fleet owners (56%) reported their most recent truck purchase being a used truck; 32% bought new. Fewer than 10% lease-purchased or leased equipment.[1]
According to J.D. Power, in April 3 to 5-year-old trucks earned an average of 2.1% less money than March, though 75% more money than in April 2021. Year over year, late-model trucks sold in the first four months of 2022 averaged 112.2 percent more money than the same period of 2021.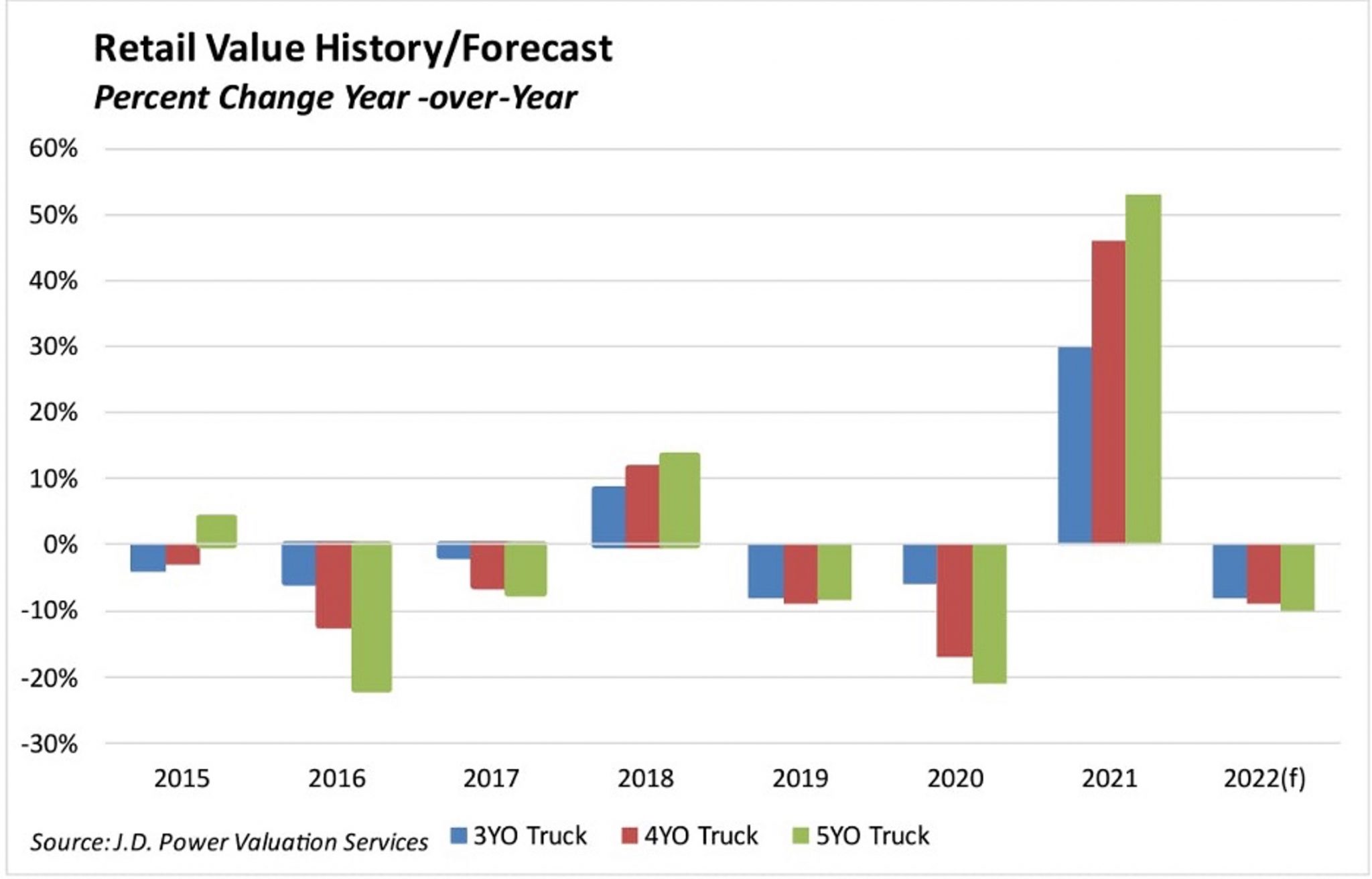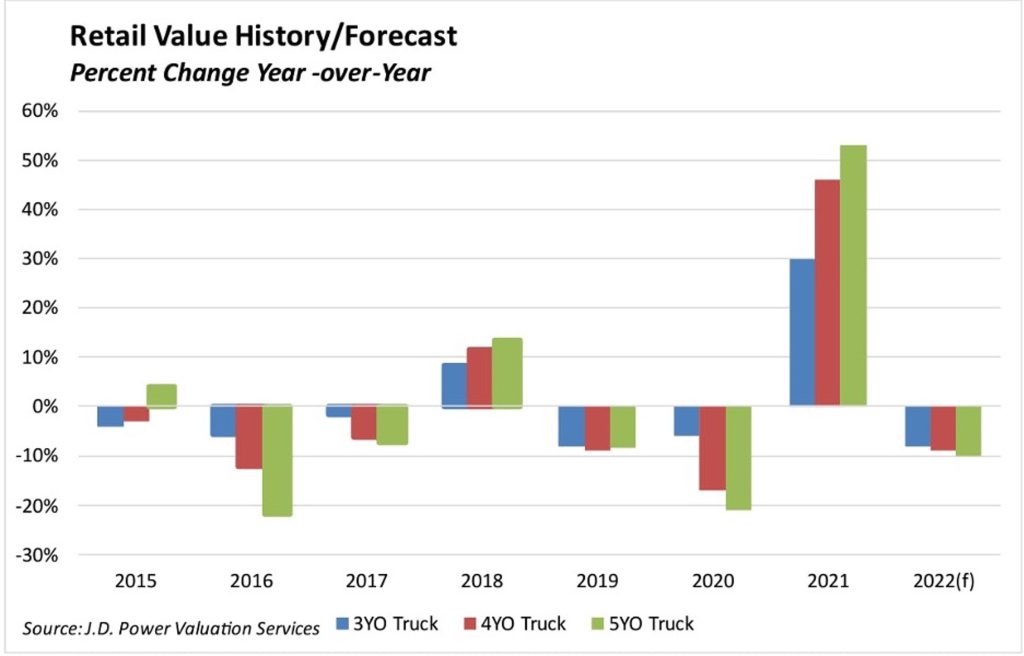 D. Power Valuation Services, Commercial Truck Guidelines Industry Review, January 2022.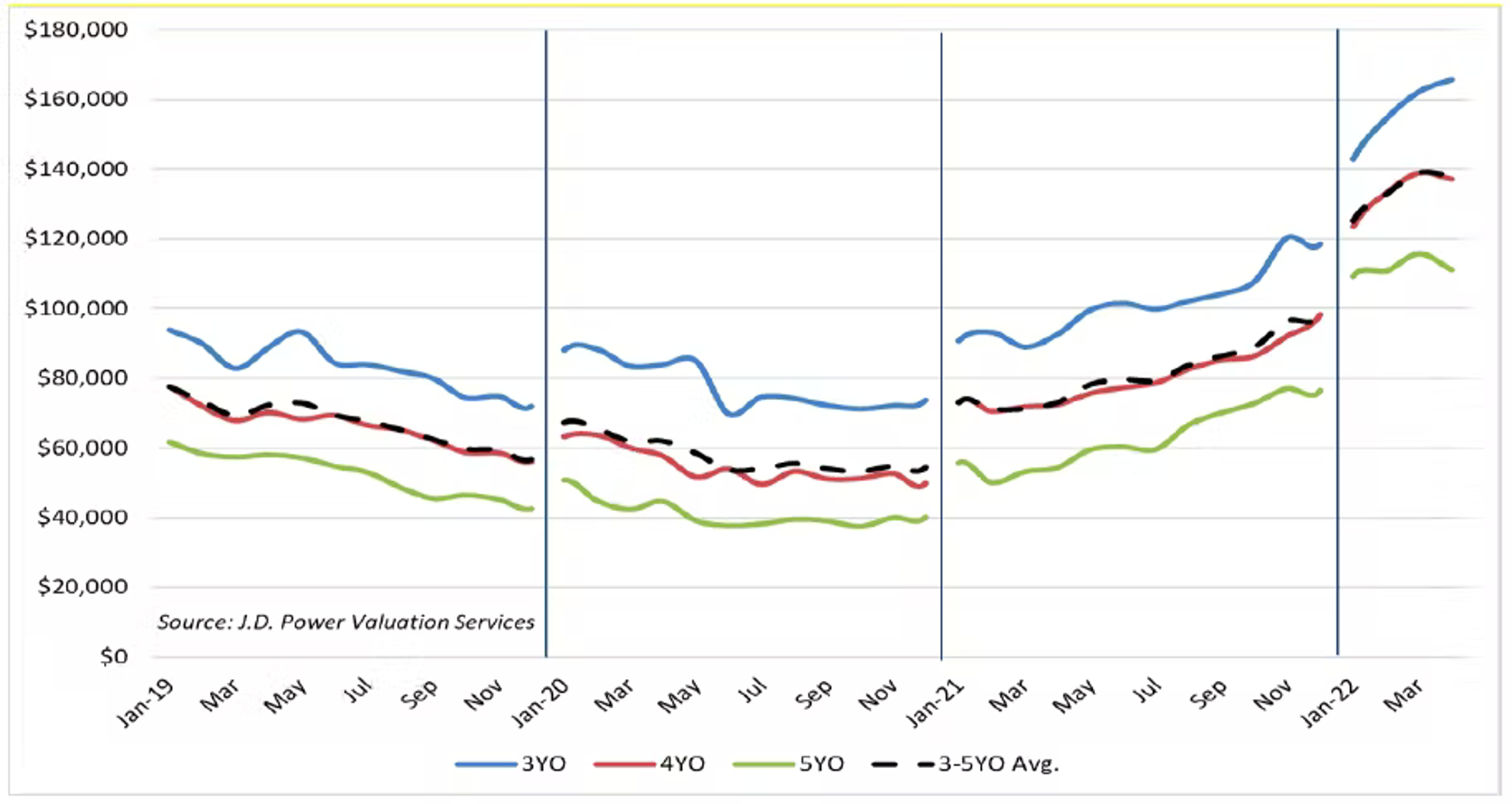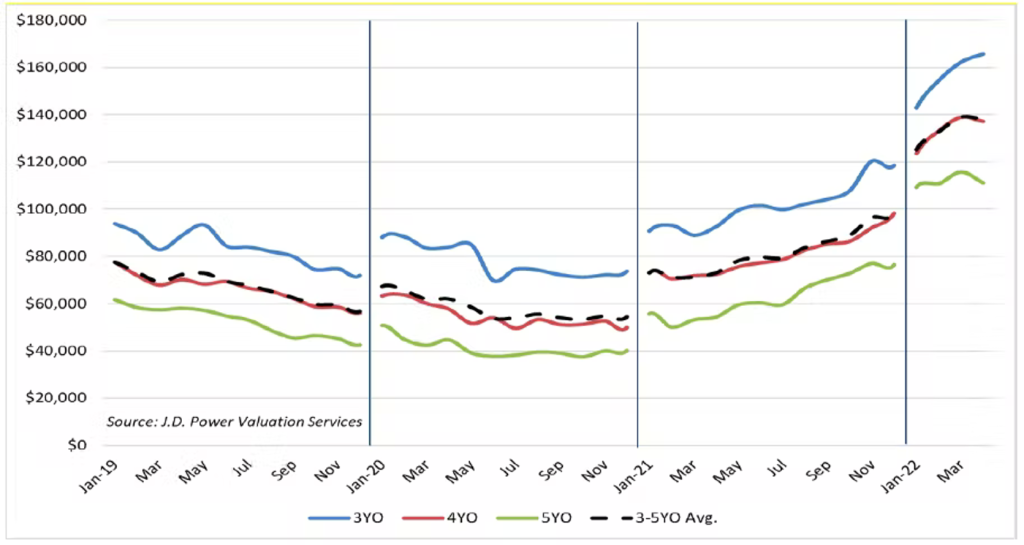 https://www.truckpartsandservice.com/trucks-trailers/used-trucks/article/15292033/jd-power-may-2022-commercial-truck-guidelines-report 
To keep up with the red-hot truck market and avoid the consequences of underinsurance, these two best practices will help you make sure your coverage is appropriate and adequate to cover any losses.
Review your physical damage policy to determine if the value of your equipment has increased.
Look at the stated value of your equipment, not only at policy renewal time but also at the halfway point during your policy. In the current economy, it is very likely that you will find an increase in value.
The value of your vehicle may have increased if you've invested in the vehicle by replacing or retrofitting the engine to more than the standard build of the vehicle. Upgrading the vehicle for better fuel economy, changing the interior or adding new technology all add value.
Examine comparable units in your regional market to your equipment for insight on its current ACV (actual cash value). Looking at comparable equipment is included in the process of how appraisers and adjusters determine the value of a loss.
Work with your broker or underwriter to make sure your policy value is up to date.
Reach out to your broker or underwriter to ensure you have coverage for the full value of your truck, i.e. the actual cash value of the equipment.
Make sure there are no exclusions hidden in your policy for additional technology or equipment you've added to your truck or since you secured your policy.
Visit https://www.truckpaper.com/ to find out the real value of your vehicles and any other equipment that is also covered under your policy.
Then, reach out to The Paladin Group for more information on how to most accurately assess your fleet insurance needs, based on the current environment.